The Gold Coin Seva Trust provides an e-newsletter to its subscribers that covers various day-to-day societal aspects.
It is the responsibility of the government to save the lives of the citizens: Chief Minister Shri Chouhan
Seva Manthan
Published on 15 October 2022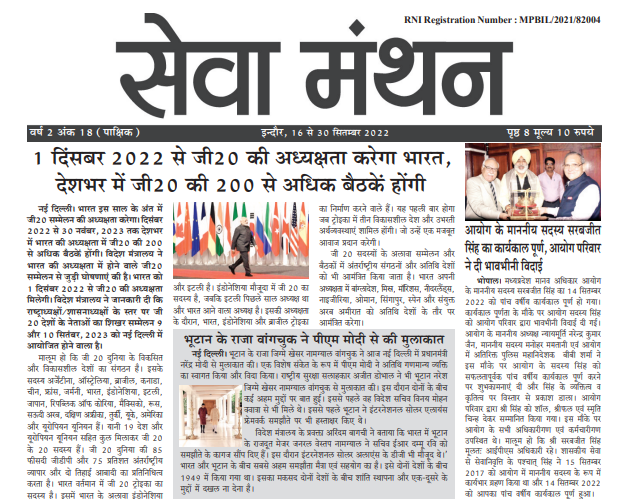 India will chair the G20 from December 1, 2022, there will be more than 200 G20 meetings across the country
Seva Manthan
Published on 30 September 2022
Our priority is to provide basic facilities to every citizen – Prime Minister Modi
Seva Manthan
Published on 15 September 2022
To sign up for the e-newsletter. Please connect with us by providing your email address.